Skip to Content
Commercial Moving for Great Lakes States Offices
At Scully Statewide Moving Inc, we provide offices and businesses with commercial moving services throughout the Great Lakes States. We've helped three generations of employees get back to work with no hassle through our packing and transporting, completing successful relocation for businesses of all kinds. As a family-owned and operated company, we understand the importance of treating your work family like our own. We'll ensure your move is completed on time and within budget. We're here for your commercial move needs.
Quality Services for Commercial Moves
Our fully licensed and certified team possesses years of experience completing a wide range of commercial moves from small to large businesses. We handle minor and large-scale moves with the same care, commitment and responsibility.
Our prime goal is to get your business, office and operations back up and running as swiftly as possible. We'll safely relocate your location, employees and equipment, ensuring a smooth and comfortable process.
Here's what we provide for our corporate, business and office clients:
Corporate office relocation
Single and entire office moves
Employee relocation
Partial or total building moves
Transporting equipment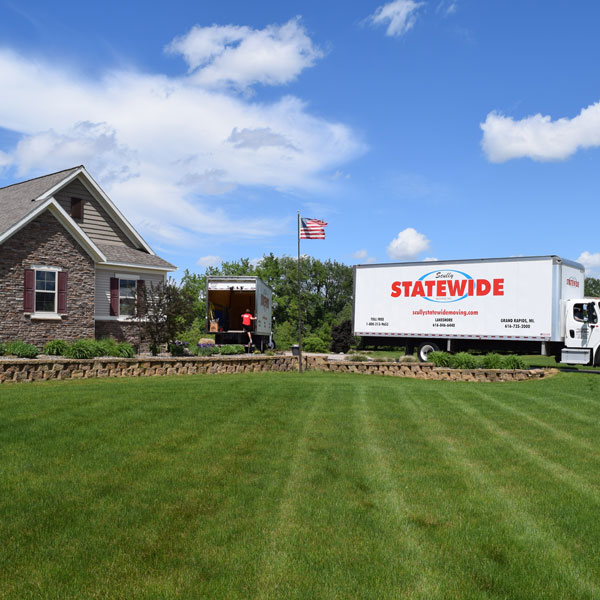 Caring and Dependable Employee Relocation
We ensure you and your employees are provided for during your move. We understand the stress of moving to a new business location, whether to another floor or another state. Our team will establish precise logistics and plans for your move, so your employees know what to expect. We pack and transport your employees' equipment to succeed at work every day, keeping them safe and functional.
We have years of experience relocating new hires and current employees, making them and their families feel at ease along the way. Your employees will get back to day-to-day office life quickly and conveniently with our employee relocation services.
Full-Service Packing
Are you hesitant about packing your belongings on your own? Don't worry. We provide full-service and customized packing for our clients. Our packers have years of experience packing items of all shapes and sizes. We'll pack your delicate and easily breakable items with the utmost carefulness—as if they were our items. You can focus on the other aspects of your move while we take care of your packing needs.
Contact Us for a Free Estimate
Relocating to a new business space can be stress-free. Our team will provide you with a free estimate to evaluate the items that need to be moved. We'll also address your questions and concerns, offering our years of knowledge and experience for your confidence. Get business up and running quickly with our complete commercial services.
Dedicated Moving Services Since 1945