Skip to Content
Residential Moving in the Great Lakes States
Scully Statewide Moving Inc offers superior residential moving for Great Lakes States residents. Our family-owned and operated company has moved thousands of residents to their new homes—and to their complete satisfaction—for over 75 years. We're passionate about welcoming our customers to their new homes with full-move services that meet their every need. If you're moving to a new residence across town or the state, our caring professionals will get your items there safely and within your schedule.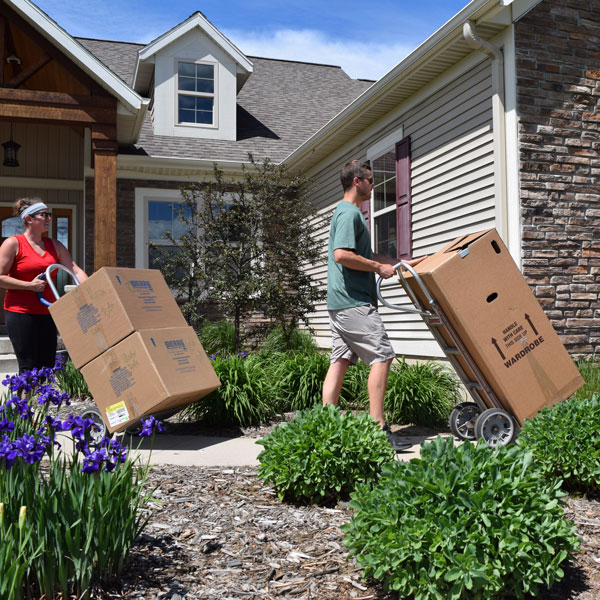 A Wide Range of Moving Services
Our family-owned and operated move team helps homeowners with virtually all their needs. We serve residents by devising move plans, carefully packaging items and welcoming them to their new home with attentive services. Whether moving across town or state lines, you'll feel at ease knowing that our seasoned, trusted professionals will handle your belongings with care and safety.
Our team will take care of your move needs with the following services:
A free-in home estimate to record the items you need moving.
Full-service and custom packaging for alleviating your busy schedule.
We provide economic moves to maximize your efficiency.
Full-Service Packing
Are you hesitant about packing your belongings on your own? Don't worry. We provide full-service and customized packing for our clients. Our packers have years of experience packing items of all shapes and sizes. We'll pack your delicate and easily breakable items with the utmost carefulness—as if they were our items. You can focus on the other aspects of your move while we take care of your packing needs.
Contact Us for Complete Customer Satisfaction
Our company has earned a sterling reputation for providing complete customer satisfaction. Customers know they can trust us to pack, move and deliver their belongings on time and with the highest level of care. Our team will drop by to provide you with a free estimate detailing what's needed for your move. We form dependable action plans to ensure all your items—regardless of how delicate—are shipped safely and on time. We've served thousands of residents since 1945, and we're ready to help you next.
Dedicated Moving Services Since 1945