Skip to Content
Local Moving for Grand Rapids, MI Residents
Scully Statewide Moving Inc has provided our community with dependable services for local moving within Grand Rapids, MI. We've served the area for three generations, packing, transferring and delivering our customers' precious belongings safely and respectfully. Our family-owned and operated company offers the lowest prices while delivering the best service. We're passionate about caring for our customers' items and completing their moves. Whether you're moving to a new neighborhood or a new part of town, downsizing or upsizing to a new property, our team will get your belongings there on time and budget.
We Provide Move Services Around the Area
Our company has serviced the area for over 75 years. We know our community through and through, and that's why we're the right choice for your next move. Whether moving down the street or across town, our team will transport and deliver your items to your new residence. You can contact us for a free estimate before choosing us. We'll answer your questions during your estimate and develop a plan for getting your local move done right.
Here's what you can expect from our services:
Free moving estimate anywhere around the area.
Full-service or custom packaging assistance for standard and delicate items.
The lowest rates and best services in all West Michigan.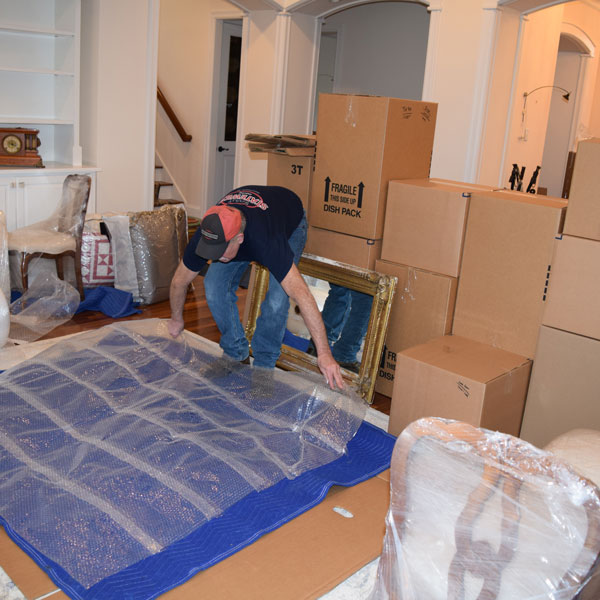 Full-Service Packing
Are you hesitant about packing your belongings on your own? Don't worry. We provide full-service and customized packing for our clients. Our packers have years of experience caring for items of all shapes and sizes. We'll pack your delicate and easily breakable items with the utmost carefulness—as if they were our own. You can focus on the other aspects of your move while we take care of your packing needs.
Contact Us for a Free Estimate
Over decades, we've helped thousands of residents fulfill their move to complete satisfaction. Our reputation rests on our years of experience, attentive customer service and reliable team. Please request an estimate, and we'll come out to assess your needs and get you going towards your new home.
Dedicated Moving Services Since 1945